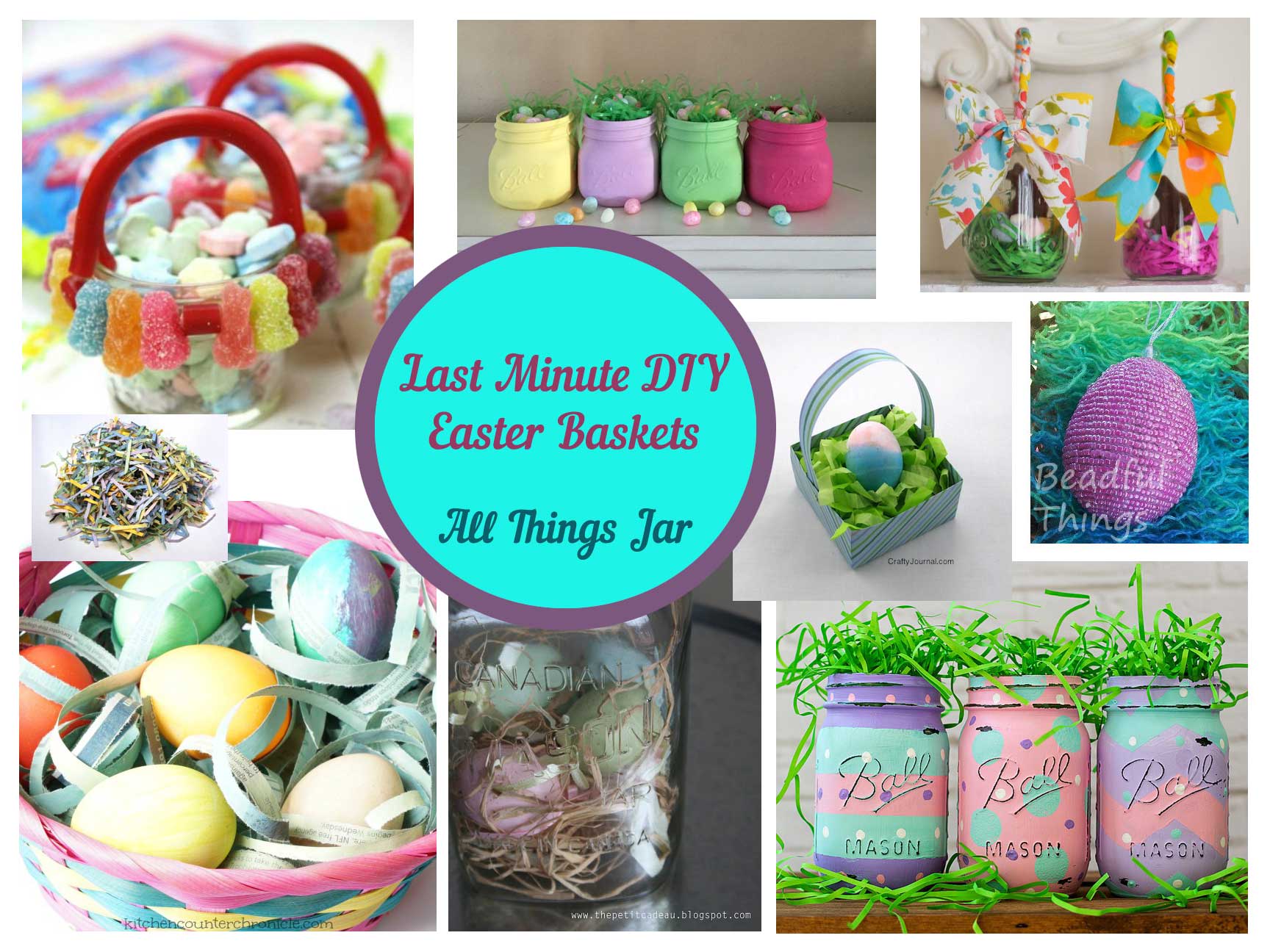 Easter is almost here, and if you suddenly realized that you need to magically produce Easter baskets and grass in a mere 2 days, this post is for you!
You can make great DIY baskets and grass yourself. You don't even need to find the time to fit in a last minute dash to the store. No sifting through their pitiful leftover basket selection. No driving to a second store because the first one was out of that pesky plastic "grass."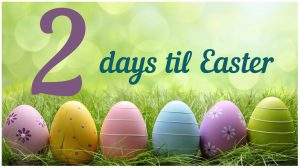 We sifted through the sea of internet inspiration to bring you these – 8 great last minute DIY Easter basket and grass ideas. The best part is that all of them can be made using items you probably already have!
Painted Mason Jar Baskets
Hand painted mason jars can be simple as solids like these lovely pastels from DarlinsCraftyDesigns on Etsy.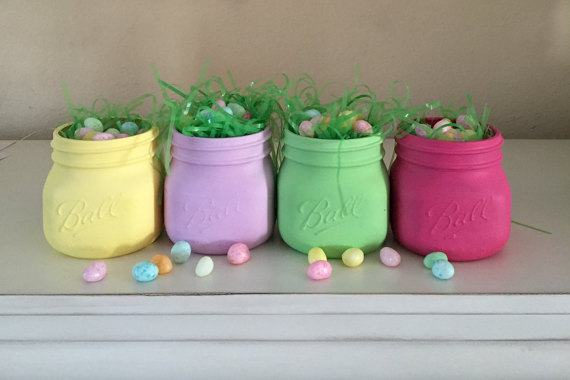 If you have a bit more time, try some colorful egg-inspired prints like these on Mason Jar Crafts Love.
2. Fabric Handle Mason Jar Baskets
Are you a sewer with extra colorful fabric scraps hanging around? Rebekah Gough has a beautiful basket tutorial and all you need are jars, pipe cleaners, pretty fabric strips, glue, and scissors.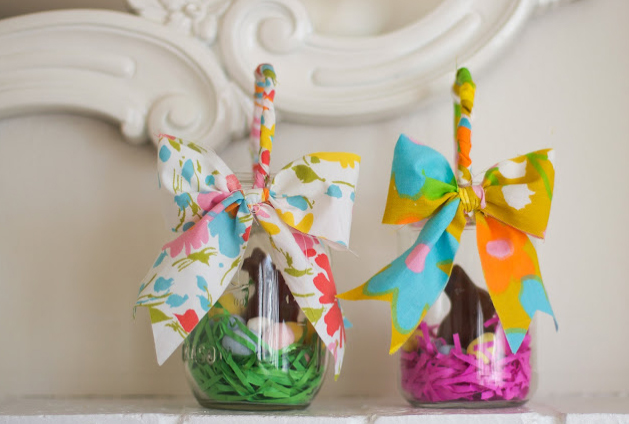 3. Candy Decorated Mason Jar Baskets
Want to make baskets that your kids love and that you don't need to box up and store until next year? Jillian at Catch My Party has a fun tutorial for edible jar decorations. Plus it gives you an excuse to break into the candy stash early!

4. Raffia/Twine Grass
Natural fibers like raffia and twine are elegant and classic. This look from The Petit Cadeau can work in an Easter basket and double as a centerpiece for brunch when paired with lovely pastel eggs.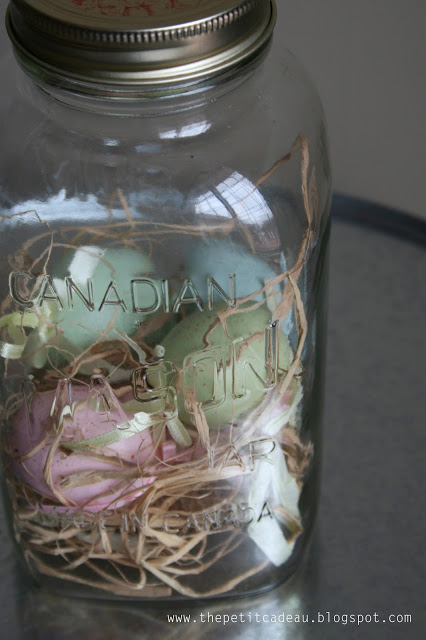 5. Yarn Grass
Have extra bits of yarn leftover from your knitting projects and no idea what to do with them? Did you know you can unravel them and use them for Easter grass? Check out this instructables.com feature for ideas.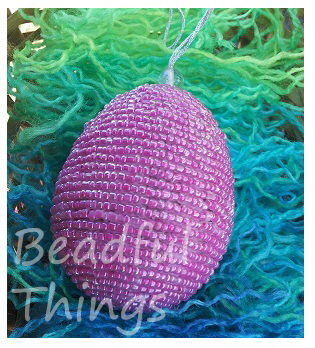 6. Tissue Paper Grass
All that extra colorful tissue paper you have in the drawer with the wrapping paper? Noreen over at Crafty Journal has a quick guide that walks you through turning it into grass for this year's Easter baskets.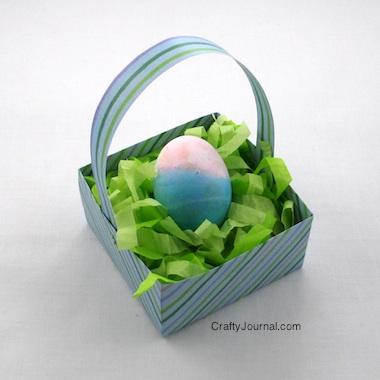 7. Newspaper Grass
Instead of plastic grass, go eco-friendly by reusing old newspapers and coloring them with your favorite shade of acrylic paint. Jen at Kitchen Counter Chronicles shows you how.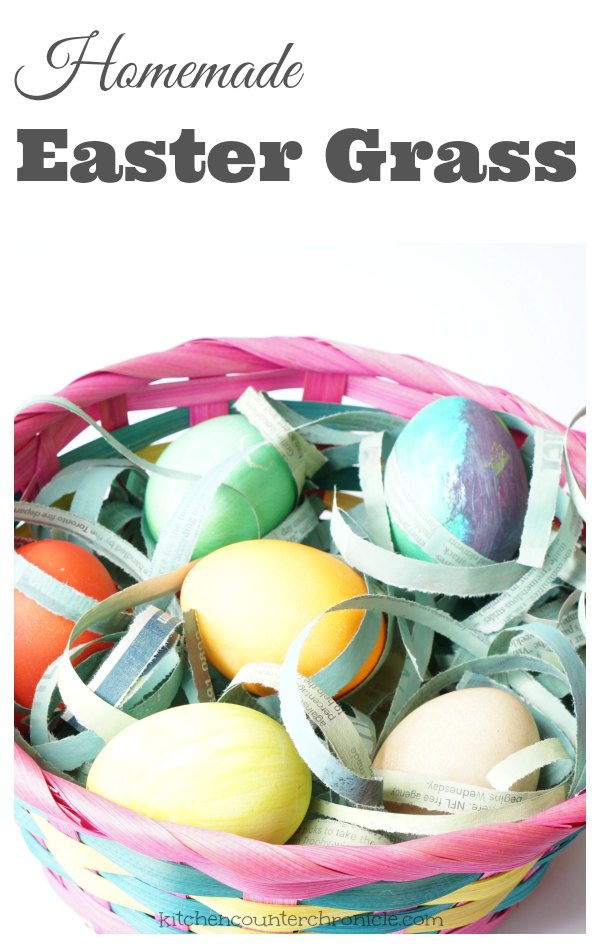 8. Recycled Paper Grass
Do your kids have a bunch of construction paper or do you have extra scrapbook paper you're not using? Have a shredding party and make yourself some Easter grass! Here's some inspiration from doityourselfgifts.com.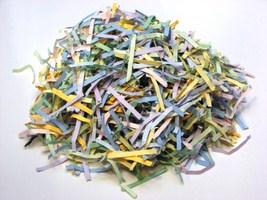 Share your last minute Easter basket creations with us and check back soon for some fun Mother's Day gift ideas!
Save